Umbrella Valve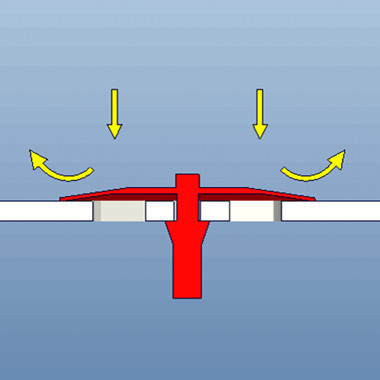 Umbrella Valve & Umbrella Check Valve, also known as mushroom valve & silicone umbrella valve & seal, as one kinds of rubber one-way valves & air check valves, which a diaphragm shape in aim to allow air & liquid flow in one direction and backflow in the opposite direction, working as rubber flapper valves.
Umbrella Valve will allow forward flow once the head pressure creates enough force to lift the convex diaphragm from the seat and so it will allow flow at a predetermined pressure in one way and prevent back flow immediately in the opposite way.
Umbrella Valves Materials
Umbrella Check Valve is mainly made from elastomer rubber like silicone, fluorosilicone & FVMQ, EPDM, HNBR, Buna N & Nitrile Rubber, Neoprene at lower hardness and compression set.
Umbrella Valves Applications

Umbrella Valve & Mushroom Valve as a in-let and out-let silicone valve & rubber diaphragm, which have widely usage, like: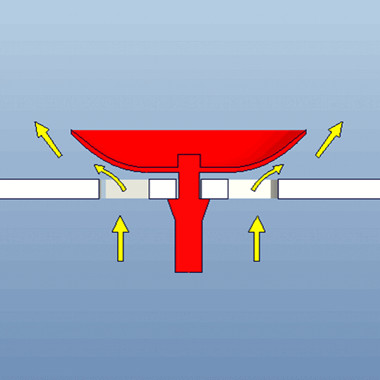 Medical Device: Manual Resuscitator & Respirator, Anesthesia Apparatus, Surgical equipment etc.
Automotive: oil pump & engines
Machinery Industry
Appliance
Food and Packaging Industries
Elastomer Umbrella Valve Design Guide
Umbrella Valve Designs & Sizes Notes:
Umbrella Valves have three key designs & sizes and two key diaphragmatic surface demands:
Umbrella Shaped Diameter: bigger than one-way valve holes

Hook Height: same to plastic & metal panel's height

Stem Diameter: same or maller than assembly holes

Outside Diaphragmatic Surface: EDM process or texture surface for dust proof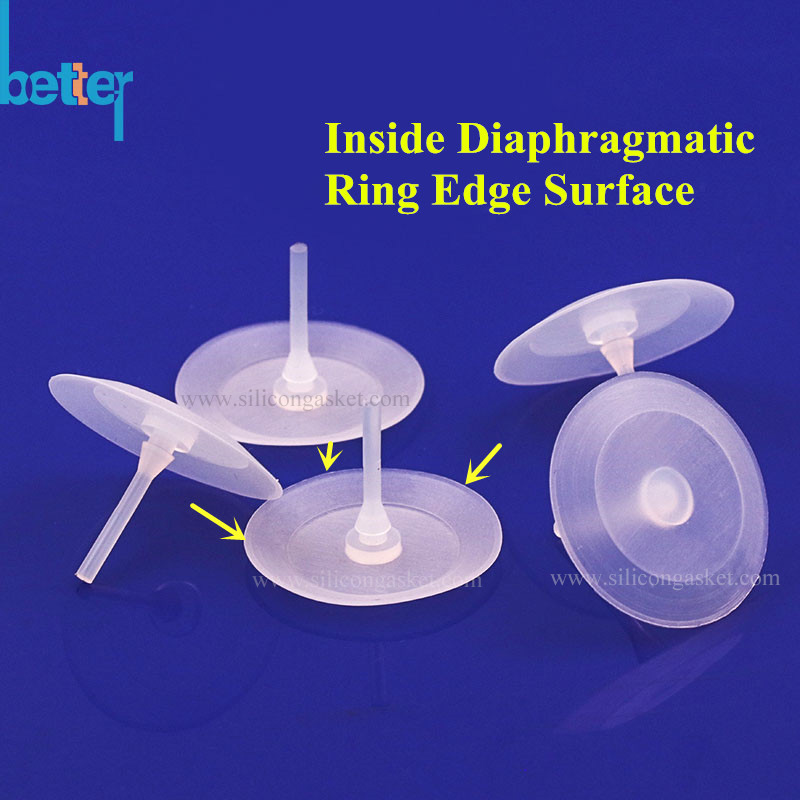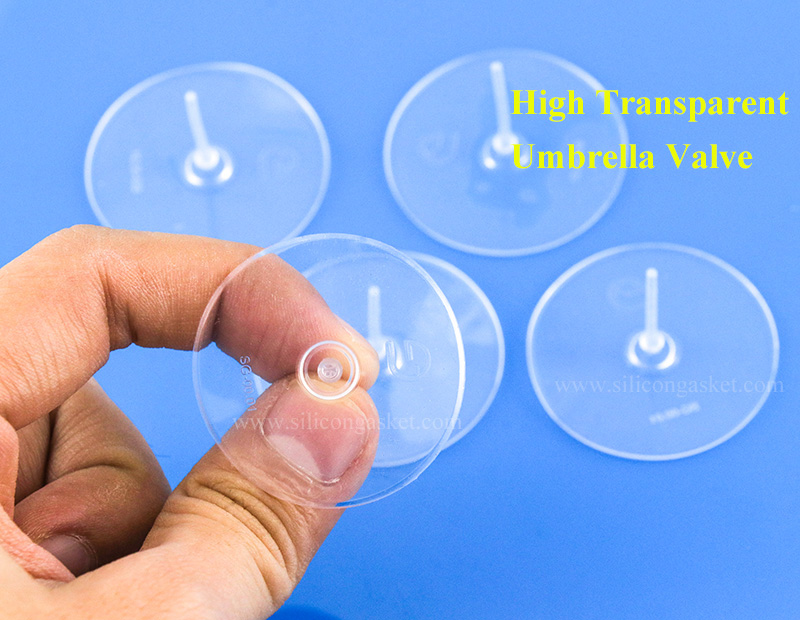 Umbrella Valve's Materials Choice, Hardness Limits and Packaging Demands

Umbrella Valves Materials should choose lower compression set and high elastic elastomers (tensile strength).

Silicone Umbrella Valve, the best made from 100% high elasticity.

If contact with fuel oil or hydraulic fluid, the best choose fluoro silicone or other oil-proof synthetic rubber

Umbrella Valves Hardness, generally less 55 Shore A which mainly depends on umbrella hook designs

Umbrella Valve Packaging: PE Bag with air inside in aim to prevent deformation & out of shape

Diameter 7.4MM Umbrella Valve.pdf

Diameter 12MM Umbrella Valve.pdf

Diameter 20MM Umbrella Valve.pdf

Diameter 24MM Umbrella Valve.pdf

Diameter 32.5MM Umbrella Valve.pdf

Diameter 31MM Umbrella Valve.pdf

Diameter 34MM Umbrella Valve.pdf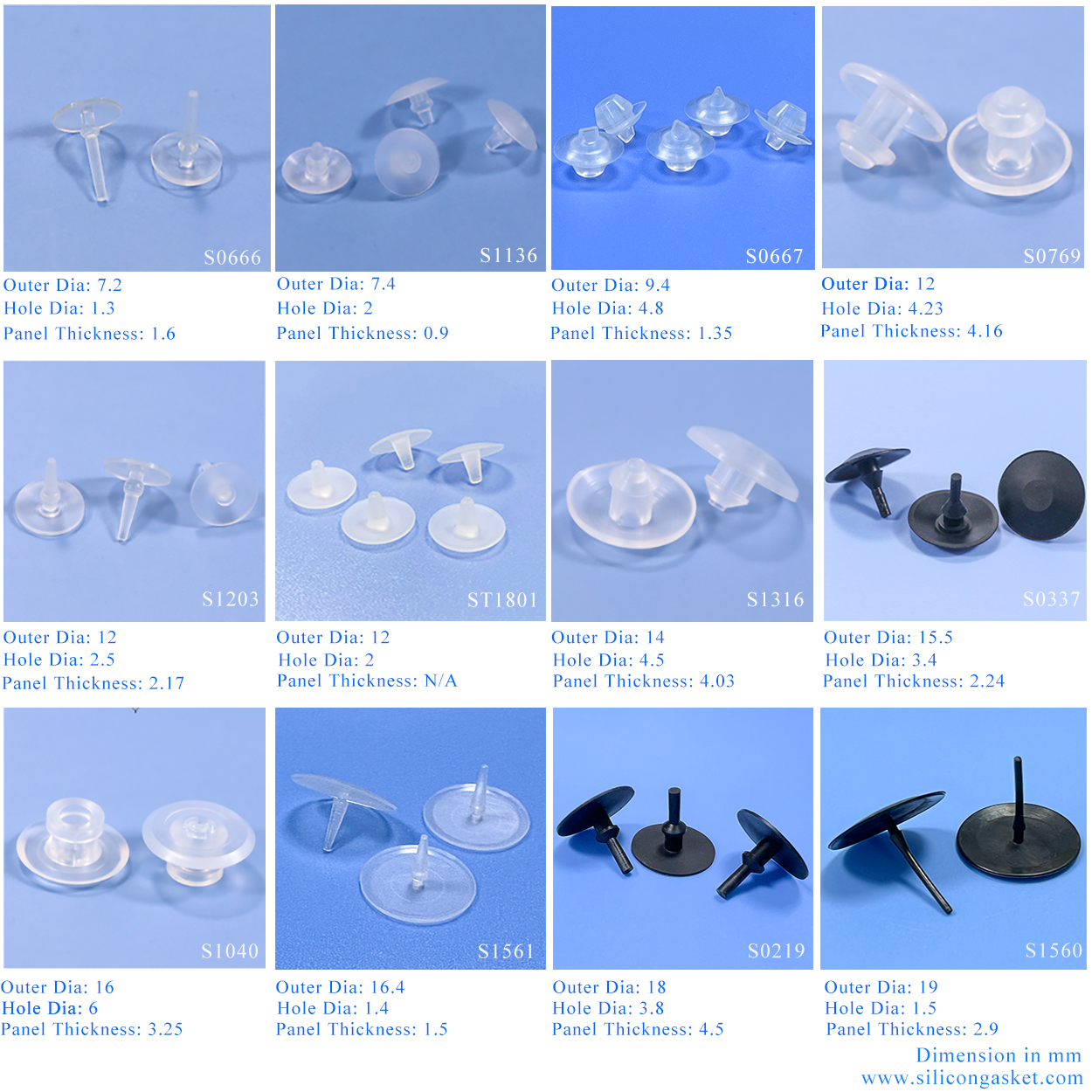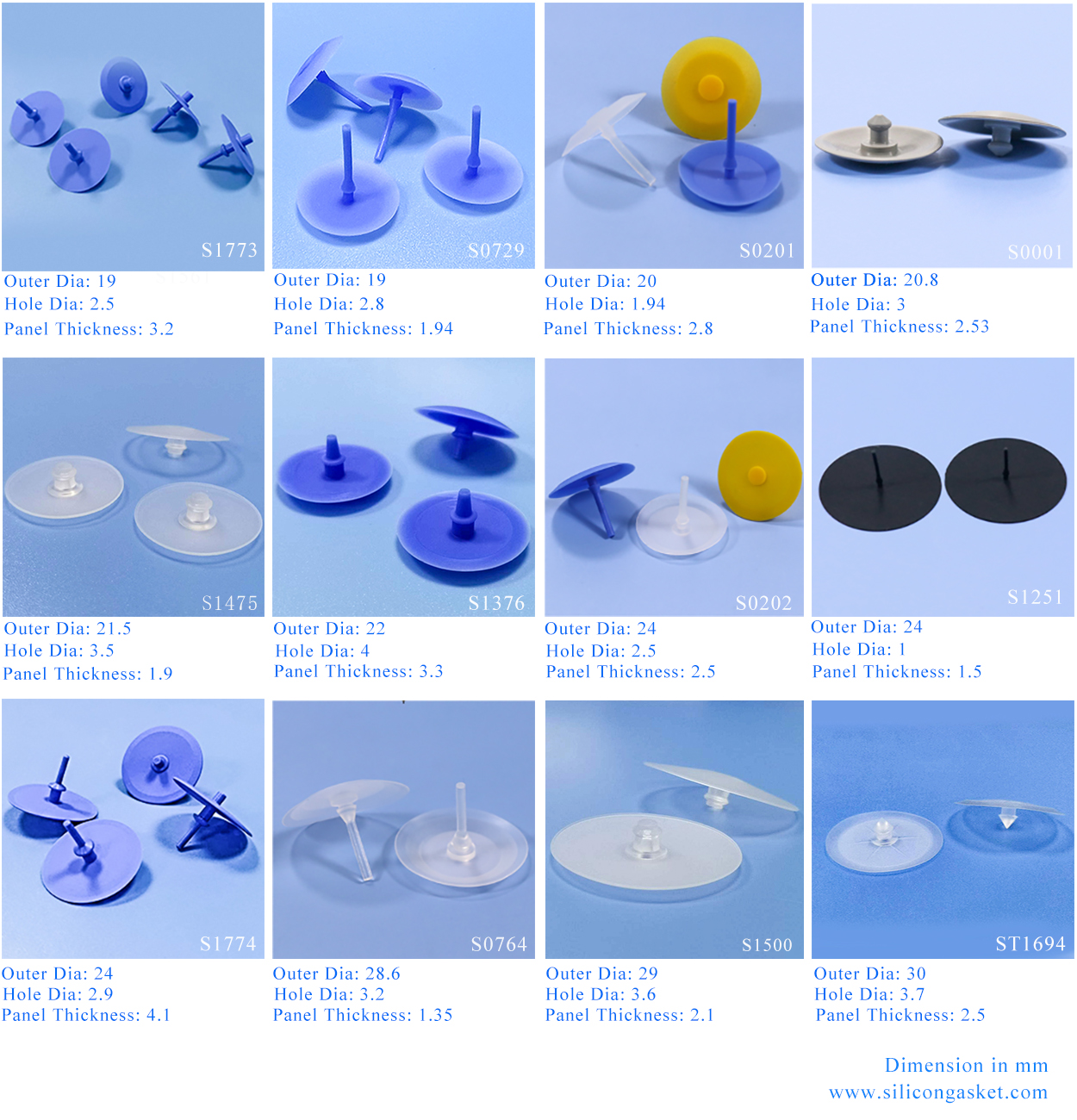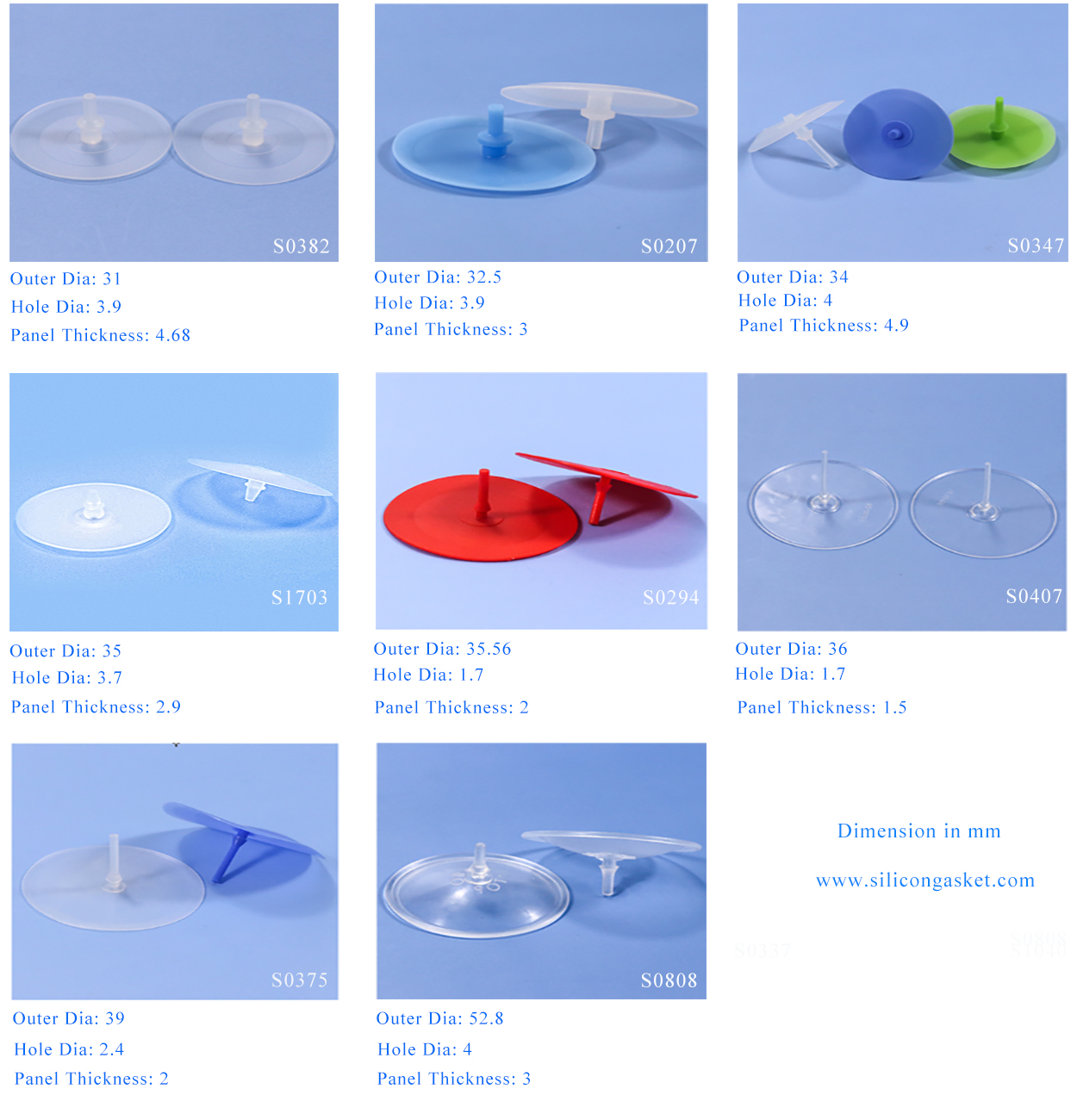 Umbrella Valve Seal Installation
The umbrella valve seal installation can be divided into 2 types:
Pull-in type with long tail: This is the most common and well suited for hand assembly. To install one places the long tail through a central bore in the seat, pull it and the valve pops in place.

Push-in type: This type is preferred when the placing of a long tail in the central bore is more difficult. For example deep down in the bottom of a cylinder. Or when the upstream side of the valve is not accessible. For example when placing the valve in the wall of a tank where the inside of the tank is inaccessible. This type can also be used in automatic assembly.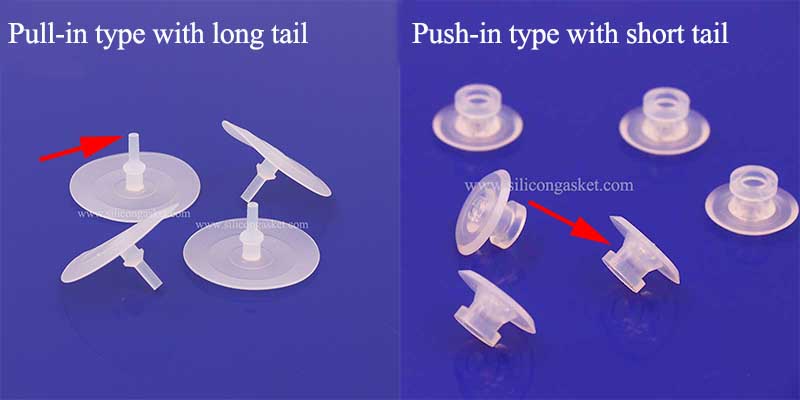 Our company Xiamen Better Silicone can help you with the valve design as lons as you give us 3D drawing (Step or IGS format)
of the plastic part that will be assemble with umbrella valves seal.

If you don't know how to design, contact us, our engineer team can help you to create the design.
If you already have the design while not sure if it is OK, contact us, our engineer team can help you to improve the design.