LSR Injection Molding
LSR Injection Molding, also known as Liquid Silicone Molding & Liquid Silicone Rubber Molding, which is also called Liquid Silicone Rubber Injection Molding and Liquid Silicone Mold which is used to produce liquid silicone rubber seal, LSR baby products or medical & infant products by Liquid silicon injection moudling machines. Not by traditional silicone rubber compression machines using traditional production method, but by liquid silicone rubber injection mold production, which is safer, preciser & more environmentally friendly & transparent, using less manpower, and having high production efficiency compared with silicone rubber compression mold.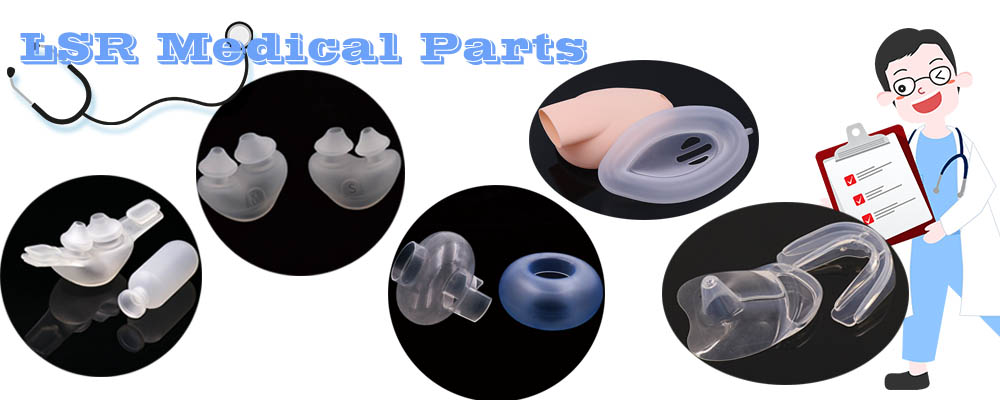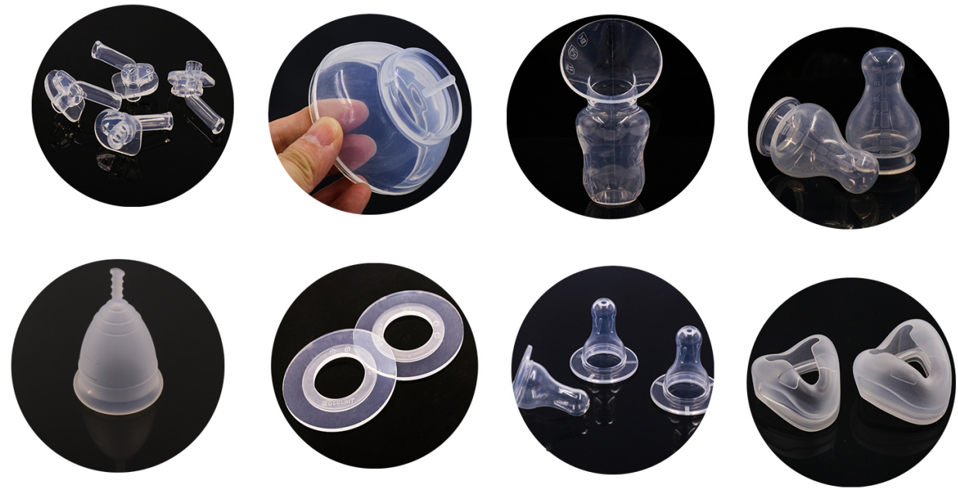 LSR Injection Molding Machine
1.Common Compression Molding Machine
2.Horzontal LSR injection Molding Machine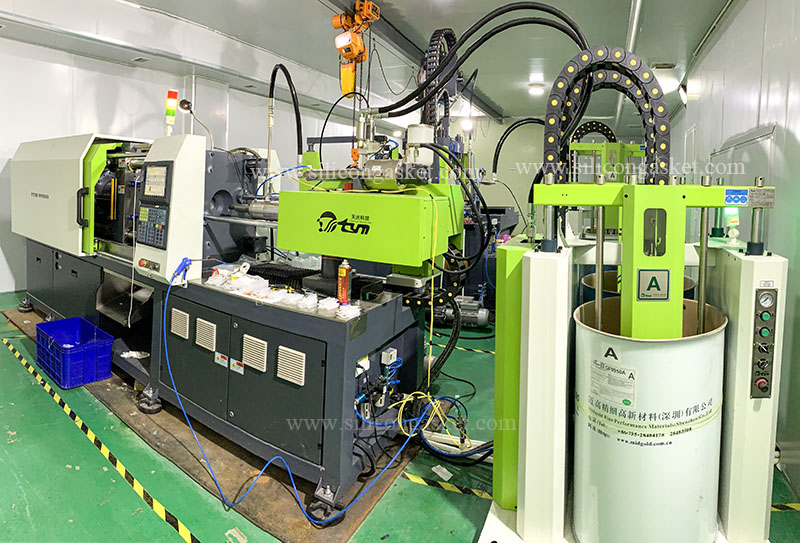 3.Vertical LSR Injection Molding Machine, usually used for two-shot molding, such as for molding for combining metal & plastic parts and over-molding.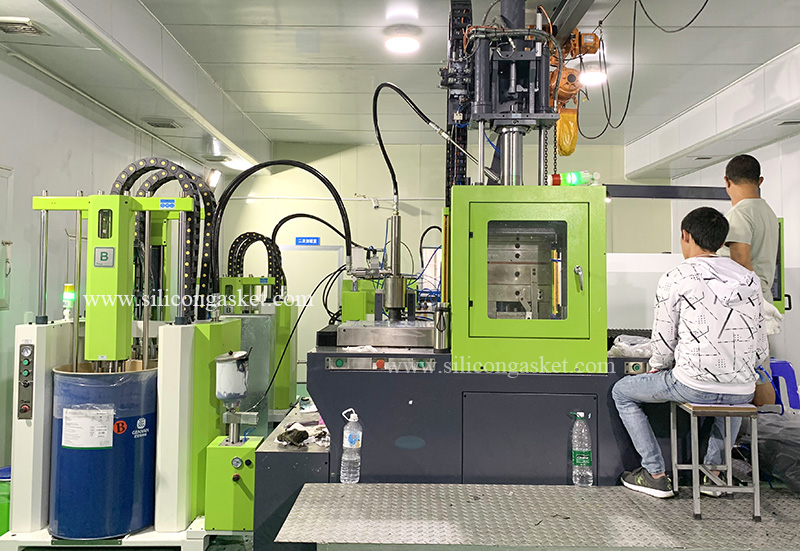 LSR Injection Molding Tool Design Points
There will be some problems when manufacturing liquid silicone mold and producing liquid silicone products. It is stuck in the large surface area of the mold cavity. So when making Liquid Silicone Mold, we should pay attention to:
1. Shrinkage Rate
Although liquid silicone rubber does not shrink in molds, it usually shrink by 2.5 to 3 after stripping from the mold and cooling.
2. The parting line
Due to the low viscosity of liquid silicone rubber , the parting line must be accurate to avoid overflow. Even so, boundaries can often be seen on the final product. The liquid silicone mold is affected by the product's geometry size and the position of the parting surface. A slightly chamfered product design helps to ensure that the product has a consistent affinity with the desired half chamber.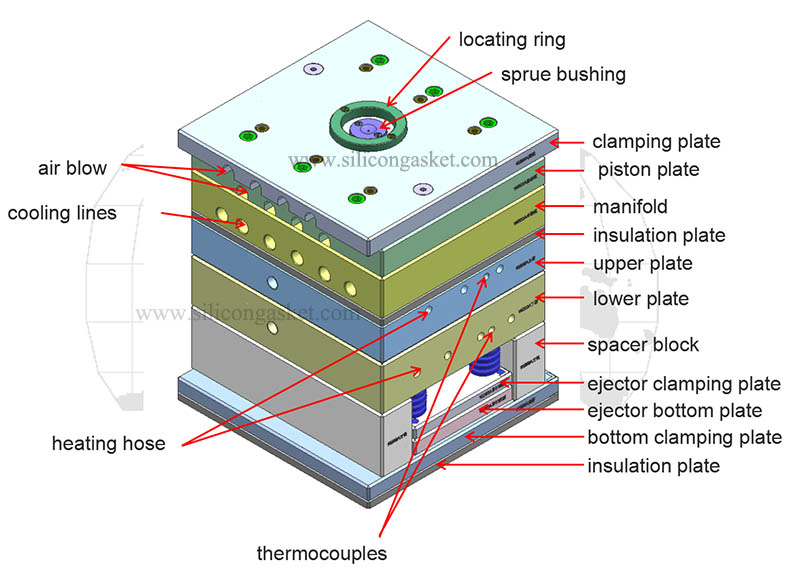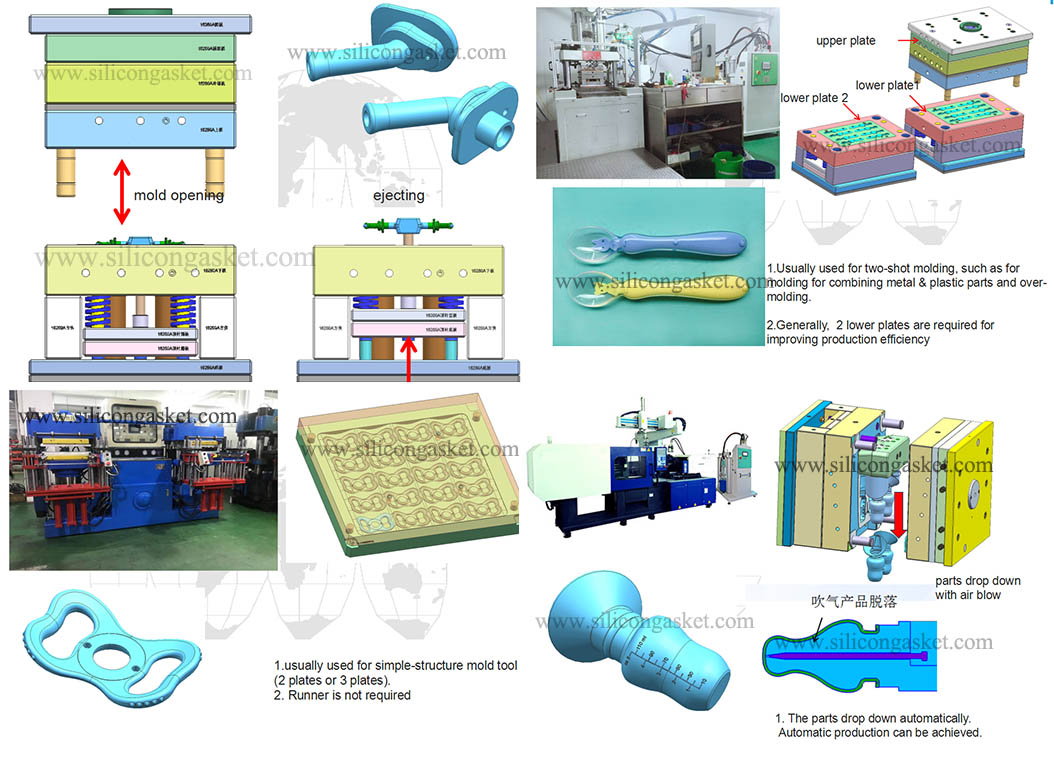 LSR Injection Molding Experience
LSR Straw Cap LSR Baby Nipple
Silicone Toothbrush LSR Silicone Finger Toothbrush
Silicone Breast Pump LSR Suction Breast Pump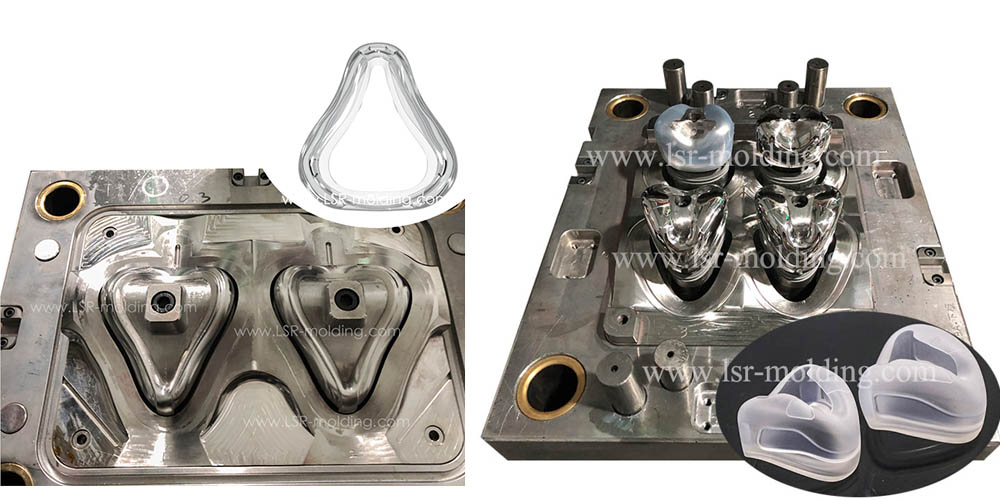 LSR Cushion for Full Face Mask LSR Cushion for Nasal Mask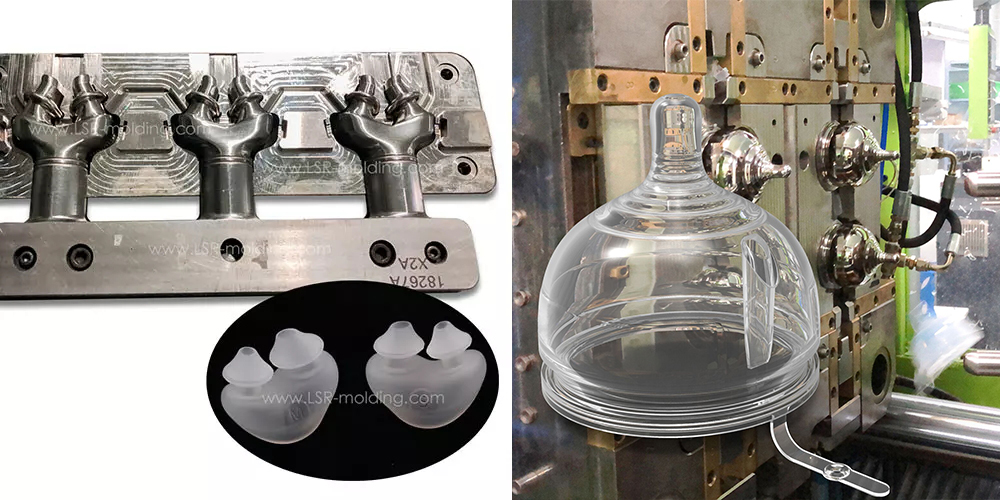 LSR Cannula Liquid Silicone Baby Nipples